I studied Art in Historical Winchester and worked as a professional illustrator/graphic designer in London for 14 years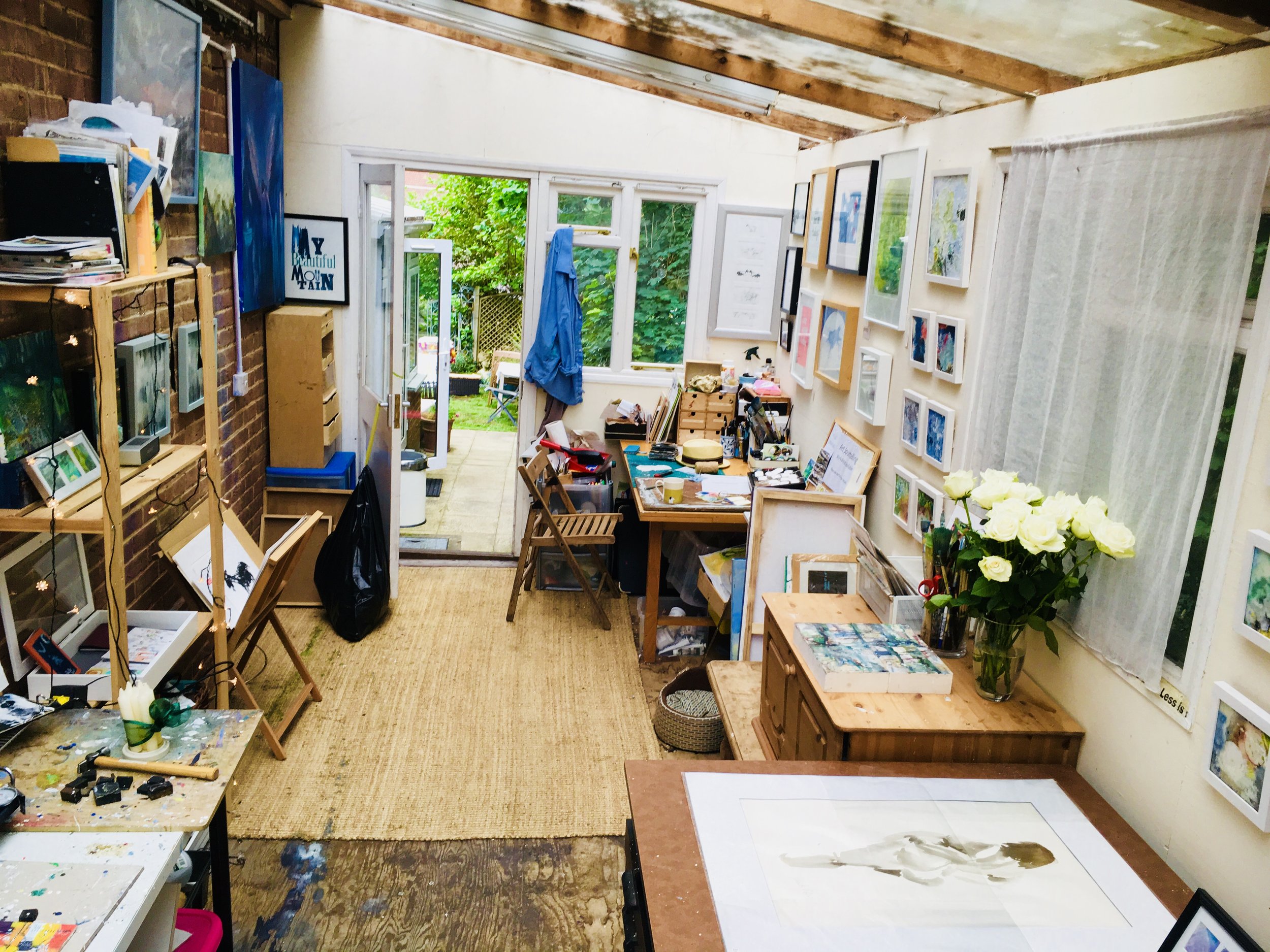 My art studio is surrounded by water and river life.
I now enjoy using all my collected skills with my ever growing stacks of papers and inspiration to follow a visual journey of self discovery and growth.
I sold my first piece of art in Harvey Nichols whilst studying fine art in London. My work has appeared in Tatler and I have worked as a published illustrator and designer before moving to France. My art in The Alps was inspired by nature with bold colourful abstract art reflecting the dramatic changing seasons in the powerful mountains.
My work is layered and colourful and authentic. As an artist I explore lots of different mediums but am always drawn to collage and print. I admit to a hoarding habit of strange, quirky and beautiful images some over 50 years old which eventually find their way into my journaling.